Location:United States of America
Dad Comes Up With Brilliant Method To Trim Dog's Nails
Feb 15, 2018


Kendal Peifer's Boston terrier hates getting his nails clipped and squirms a lot during the process, so her dad came up with a genius idea.
He bought a large purse from Goodwill, cut holes in it, and placed little Oliver inside the bag. Then he hung the contraption from a pull-up bar and gave him some comforting neck scratches.
"It worked surprisingly well and Oliver did not squirm at all," Kendal wrote on Facebook.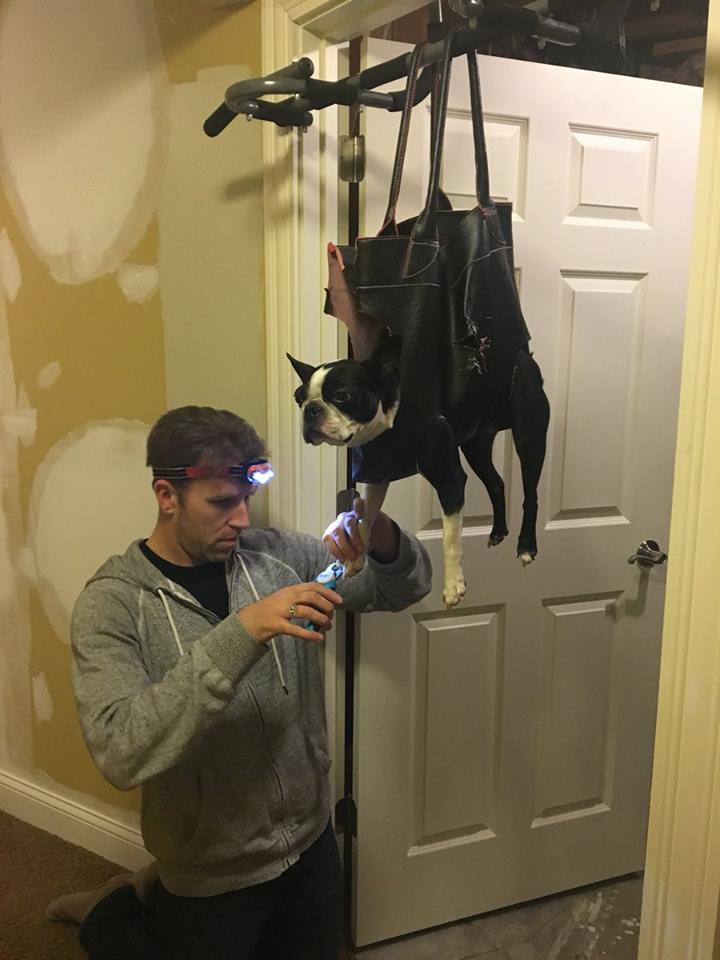 We still don't think Oliver liked it...